Warehousing & Storage Solutions

If you are looking for the ideal place for short term or long-term space then we can help you.
Our main aim is to deliver products/personal affects for you and/or your customers, therefore, we can deliver these at a time that's convenient for you. Warehousing and storage solutions are made easier with our help! Hence when you need an expert company that can offer you one of the highest levels of warehousing services without attracting high rates, then our short term and long-term storage solutions is your answer.
We will store it, care for it, and then deliver it back to you or your customers when you require it. Our facilities keep your consignments safe and secure whether you need short term or long-term storage. We do this by providing 24-hour CCTV surveillance which is manned by our professional team. Ensuring that your logistics company provides a good storage service before or during transport is vital to maintaining successful logistics operations, here at Allied Logistics we understand this, and that is why we offer short and long-term ambient or temperature controlled warehousing storage options to help you.
QUICK LINKS
NEWS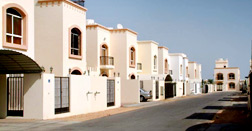 Approximately three months ago my wife and I after viewing five removals quotes and meeting all of the providers decided to go with Marcus Maguire at...
READ MORE