Freight Forwarding

As an international shipper, you want an efficient and dependable full service freight forwarder that fits your business requirements.
To keep your operations moving, you need a company that will handle your shipments quickly and smoothly. We can help. With multiple sailing and gateway options, supported by relationships with a variety of carriers, you have maximum flexibility and options.
As your international freight forwarder, you can rely on Allied Logistics to have the knowledge and tools to support your business everyday – worldwide. Allied Logistics can help you navigate the complexities of international trade by combining global reach, visibility and reliability. Our customer service and account management teams are dedicated to meeting your international transportation needs.
As your single source for international freight forwarding, Allied Logistics offers a competitive global network and can tailor solutions to streamline your supply chain and increase efficiency, accuracy and cost savings.
QUICK LINKS
NEWS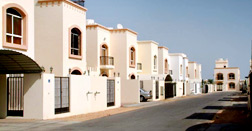 Approximately three months ago my wife and I after viewing five removals quotes and meeting all of the providers decided to go with Marcus Maguire at...
READ MORE