Frequently Asked Questions
Find answers to your frequently asked moving and shipping questions below:
When is the best time to move?
The busiest times for moving companies are during the summer months when the volume of shipments is extremely heavy.  This is usually from May to August, so be sure to book well in advance to ensure you are not struggling to find a professional mover at the last minute.

Consider all the factors when deciding on the best time for you to move, and allow enough lead time for the family to perform all the pre-move activities, as well as allow the mover to schedule your move. If you have some flexibility in your schedule, indicate the parameters at origin and also at destination. This will allow the company to work within the requirements, scheduling packing teams, vehicles and international shipping in the most appropriate manner. If you stay flexible, it should make a difference.
Who will look after my goods in transit?

Moving home can be a particularly stressful event in a family's life. There are other people to consider, so many issues to deal with, and many little things to remember.

Using the Allied network 'door to door' ensures that your goods are well looked after from origin to destination in the same careful manner. With our network of agents in every county in the world, we can offer a seamless service, to, and from and county.
How can I manage to get it all done in time?
Allied Logistics is committed to offering a 'stress free' relocation package, taking the 'bulk load' of pressure from our clients.
Are packing materials the same?
No. Allied Logistics requires its Network members to provide special, global standard, wrapping and packing materials. Availability of certain materials vary by country but in general we have a number of specialised cartons for the common items such as books, toys and normal home contents. In addition, most locations have both flat and standing wardrobes for clothing.
Can Allied Logistics help us settle into our new home?
Included in our move price is the placement and unpacking of your shipment at the destination. Some families like additional help such as stocking cupboards, making beds, connecting audio visual or IT equipment, or setting up a new kitchen, so you're ready to start enjoying your new home almost immediately!

Settling in services including home cleaning and handyman assistance can be arranged in most destinations. For more information, contact us using our online contact form.
What range of removal services make my house move simple?
We offer a wide set of services to make your move simple and stress free: These include:
Door to door service to virtually anywhere
Storage - short or long term.
All risk transit insurance including insurance for storage, local and office moves
Special crating and casing for especially valuable items
Special assistance for transportation of pets, vehicles
Moving out or settling in services for cleaning or handyman needs which fall beyond what a mover can or will provide
Relocation Services offered optionally and include services such as Home Search, School Selection, Spousal Career Counselling, Cultural Briefings and Orientation
What if I have a vehicle to ship?
Vehicle regulations vary from country to country but they are almost always highly detailed in terms of paperwork, regulations and procedures. Before sending any vehicle overseas, be sure to check with our office first. Then also check the local Embassy of the destination country and insist on seeing the regulations in writing. If there are any doubts or concerns about what is or is not allowed, our office can assist in checking at the destination with reliable sources.
What if I have a pet to ship?
Pet owners are often more concerned about their pets than their personal effects. We know this and employ specialists or specialist partners to deal with pets. As with vehicles, the regulations vary greatly and importation of pets or animals are carefully watched at destination. Be absolutely sure of the rules before embarking on shipment of a pet. Also be aware of requirements for inoculations and quarantine.
Are there any things I should not ship or cannot take with me to my new home?
Most carriers have restrictions relating to safety and security. While countries differ, the list below may give you an idea of what are generally discouraged for shipment. This applies to goods packed by you or by our office.
Category 1: Radioactive Material
Category 2: Explosives
Ammunition
Flares
Fireworks
Category 3: Flammable Gases
Category 4: Flammable Liquids
Category 5: Miscellaneous
Matches
Magnesium
Phosphorous
Methylated Spirits
Methane Black
Flammable Solids
Scuba Tanks
Gas Cylinders
Aerosol Cans
Explosive Devices
Life Rafts
Butane Lighters/Refills
Home Soft Drink Makers
Category 6: Oxidising Substances
Calcium Hypochlorite
Ammonium Nitrate
Sodium Nitrate
Hydrogen Peroxide
Fire Lighters Powder
Category 7: Corrosive Substances
Oxides
Caustic Soda
Hydrochloric Acid
Sulphuric Acid
Category 8: Poisonous and Toxic Substances
Pesticides
Weed Killers
Photographic Developers
Arsenic
Hydrochloric Acid
Category 9: Fire Arms
Military Weapons
Fully Automatic Weapons
Hand Guns
QUICK LINKS
NEWS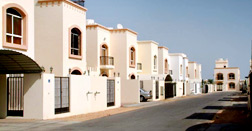 Approximately three months ago my wife and I after viewing five removals quotes and meeting all of the providers decided to go with Marcus Maguire at...
READ MORE