Household Moving & Relocation
We have a team of highly skilled and experienced movers & packers, who have been working in the Sultanate of Oman for many years.
We offer full door to door relocation packages, to and from any destination in the world. From the moment a quotation is accepted, we will take full control and responsibility for the entire move, until final delivery at destination.
In Oman, we have a fantastic welcoming package, which includes orientation, home search, school search, and social events for newcomers. We can also offer a home and school search in most other countries, should you be leaving the Sultanate.
Our after care service ensures that all insurance claims are fully dealt with, and any damage, should the shipment be insured, is repaired or replaced as soon as possible.
We look forward to receiving your enquiries, and rest assured, Allied is the BEST move you will make!

QUICK LINKS
NEWS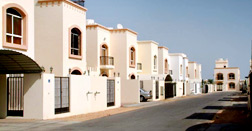 Approximately three months ago my wife and I after viewing five removals quotes and meeting all of the providers decided to go with Marcus Maguire at...
READ MORE