Office Relocation

We can move your organization, be it large or small, with minimal disruption.
Our wealth of experience in office migrations makes it your best choice, when it comes to this stressful time.  We understand the importance of being able to carry on with your day-to-day operations, and as such, we will work to your time frames, be it day, or night.
We consider a move as a serious project, and have invested in our own employees to ensure they have been trained to the highest level to complete such tasks.
Allied Logistics can offer real time tracking of ALL packages, at 3 different stages of the office.  This is usually required for confidential materials, or materials of high value.
Our staff are highly motivated and trained, and will guide you and your staff throughout the migration process, to ensure maximum staff safety, and ease of transition.
QUICK LINKS
NEWS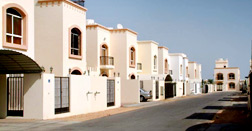 Approximately three months ago my wife and I after viewing five removals quotes and meeting all of the providers decided to go with Marcus Maguire at...
READ MORE