Welcome to Allied Logistics
Allied Logistics LLC is a leading relocation and commercial logistics company based in Muscat, Oman.
We offer moving and relocation packages both domestically and internationally. Our huge network of agents spans the entire globe, therefore we can offer our import and export relocation and logistics services to, and from, any country in the world, by land sea or air.
We strive for customer satisfaction, so a high level of service is guaranteed with every shipment. READ MORE
SERVICES OVERVIEW

Household RelocationAllied has a team of highly experienced packers and offer door to door relocation...
Office Relocation We can relocate your office quickly and work to your business timeframes, day or night...
Fine Art & AntiquesWe handle high value cargo, fine art, antiques, and offer temerature controlled storage...
GCC Transportation - Air / Sea / Land We can handle all types of shipments, to and from any GCC country...
Warehousing & StorageLooking for the ideal place for short term or long-term space? We can help you....
Customs Clearance Our customs clearance partners have more than 15 years experience in the local market...
READ MORE
QUICK LINKS
NEWS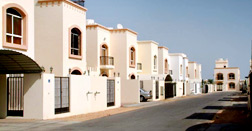 Approximately three months ago my wife and I after viewing five removals quotes and meeting all of the providers decided to go with Marcus Maguire at...
READ MORE
FACEBOOK FEED